PikaPods App Hosting
PikaPods has partnered with us to offer you an officially supported, cloud-hosted solution.
Your personal instance is ready to use in just a few steps and includes member features like premium themes and high-resolution world maps - at no additional cost! New customers also receive a $5 welcome credit.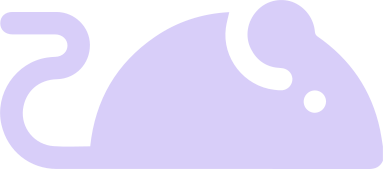 Community
Essentials
Plus
PikaPods
Price
FREE
€ 2.00 / mo
from € 6.00 / mo
from $ 6.50 / mo
Installation
Self-Hosted
Self-Hosted
Self-Hosted
Fully Managed
Help & Support
Public Forums &
Community Chat
Public Forums &
Community Chat
Private Chat
Provider
Storage Limit
unlimited
unlimited
unlimited
flexible
Instances
unlimited
personal use
personal use
flexible
Back Our Mission
–
Full Data Ownership
Regular Updates
Plus License
AGPL License
–
–
–
Build from Source
–
Invoice with VAT-ID
–
–
–
Mobile Apps
PWA & PhotoSync
PWA & PhotoSync
PWA & PhotoSync
PWA & PhotoSync
Accessible over the Internet
optional
optional
optional
User Management
Account Roles
Super Admin, Admin
Super Admin, Admin, User, Viewer, Guest
Super Admin, Admin, User, Viewer, Guest
Super Admin, Admin, User, Viewer, Guest
Session Monitoring
–
CLI Commands
–
Admin Web UI
–
–
File Support
Maximum Resolution
900 MP
900 MP
900 MP
150 MP
JPEG, PNG & HEIC
Animated GIFs
JPEG XL Images
Vector Graphics
–
–
RAW Conversion
Video Transcoding
XMP, JSON & YAML
Duplicate Detection
Automatic Stacking
Keep Folder Structure
Automatic Organization
optional
optional
optional
optional
Metadata Compatibility
Embedded Exif
ExifTool JSON
Google Photos JSON
Adobe XMP
partially
partially
partially
partially
Artificial Intelligence
Face Recognition
Image Classification
NSFW Detector
Search
Powerful Filters
Fast Scrolling
Sort Results
Browse
People
Places
Moments
Calendar
Labels
Files and Folders
Maps & Places
Reverse Geocoding
Rate Limited
Location Estimates
World Maps
High-Resolution
Vector Map
3D Vector &
Satellite Maps
3D Vector &
Satellite Maps
3D Vector &
Satellite Maps
Organization
Create Albums
Flag Favorites
Edit Metadata
Quality Review
Archive & Delete
Hide Private
Hide People
Sharing
WebDAV Upload
Download as ZIP
Album Links
File Links
hourglass_top
hourglass_top
hourglass_top
hourglass_top
Remote Access
WebDAV Server
Web Upload & Download
HTTPS
optional
optional
optional
Domain Name
optional
optional
optional
VPN
optional
optional
optional
–
Backups
WebDAV Sync
YAML Export
SQL Database
User Interface
Multiple Languages
Premium Themes
Configuration
Advanced Settings
Advanced Web Security
–
–
Mobile App (PWA)
Login Wallpaper
Legal Information
Social Preview
Hardware Video Transcoding
–
Content Delivery Network (CDN)
optional
optional
optional
optional
Community
Essentials
Plus
PikaPods
Get Started
Sign Up
Sign Up
Sign Up